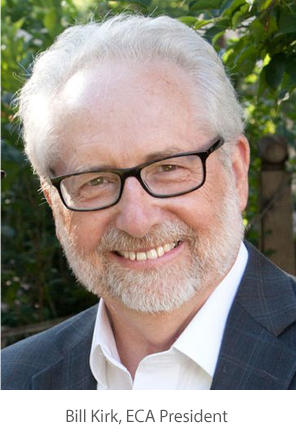 Happy New Year, 2022!
New Year's resolutions abound, and the ECA has a suggestion for one more: buy your membership and support your Community Association! Online at https://www.edgemont.ab.ca/become-a-member/ *No Conditions Apply!!
That Edgemont is continuing to prevail through a continuation of the COVID 19 pandemic is becoming a bit of a 'thing'. The pandemic protocols continue to be in place and the ECC is fortunate to have maintained an open status for almost TWO YEARS now!
Yours truly's family corresponds through several social media platforms and one thread, initiated by our daughter, is the column "News of Fresh Disasters". Well, This Just In: though more will be coming in the ELM reports it appears that, as well as supply chain issues due to COVID, the disaster in the growing areas of Southern BC may affect our supplies for the ELM displays for summer plantings. Edgemont's ever resourceful ELM Committee is working through the challenges one at a time, as always!
ECA's Skating Party is forecast to be a spectacular event, with a theme of 2022 Winter Olympics! There is the traditional Hot Chocolate and Treats (the newest Olympic event, watch this space!) to be squeezed between Skating (of Course), Curling, Tobogganing, Snow Boarding and what have you. Mark your calendars: 11AM to 2PM on Saturday, 29 January and we'll see you at the Skating Rink!

While you're at the rink, remember that it is always free to use with operating and maintenance expenses paid by the ECA, and icemaking and upkeep by a merry band of dedicated volunteers.
Last year there were several mentions in this space concerning a City of Calgary pilot program prosaically called "Alcohol in Parks": https://www.calgary.ca/csps/parks/programs/alcohol-in-parks.html?redirect=/alcoholinparks Edgemont actually had two picnic table locations in the Ravine Park, neither of them correctly represented on the online map but close enough to the virtual pin display to be locatable, even by me. The City of Calgary Community Development Committee reviewed the 2021 program; 58 picnic tables and 1,556 online bookings (with an indeterminant number of walk-up users). Throughout the pilot program there were only two complaints reported to 311 and none to the Calgary Police, bylaw officers or the parks department, which is a pleasant observation about our fellow citizens. The City has determined it will continue and even expand the program next year.
It is so uplifting to drive along John Laurie Blvd or Edgemont Blvd and see people flinging frisbees on the Disc Golf Course! Conceived and initiated by past ECA Director Brett Plaisier and now being completed by a dedicated crew led by Rick Wierzbicki, this latest amenity has been a tremendous asset to our community, particularly during the pandemic. The continuing use of the new Disc Golf course through the winter months is so gratifying to see. Every age, skill level and dubious "Mulligan' is in play. As Rick says, "When the snow flies the golf clubs are put away but on nice days folks can still go out and throw a disc at our course."
There will be a significant impact to the utilization of the Edgemont Community Centre in 2022, particularly 01 May through 30 September. Work is at last slated to commence on demolition, repair and re-skinning of the building. As above re ELM, supply chain issues can vary the timeframes so the key source of timely information will be the ECA Website. Long and Short Term Renters have been advised that their activities are being impacted and the ECC will do its utmost to reduce the disruption, but, 'Dig We Must'. As well as new siding, the refresh will include emplacing new windows so some key architectural elements will be renewed, contributing significantly to the building's life cycle.
Winter is truly upon us. Cabin Fever can be belayed by a walk through the community to get some fresh air and to enjoy the festive lights and our Winter ELM displays. Take a turn or two on those rusty skates at the skating rink or perhaps christen that new throwing disk on a bright sunny day.
Although it is still in the final stages of completion at this writing, it is a privilege that falls to the President of the ECA to single out and thank the residents, businesses, social organizations and volunteers who make (and have always made) the Edgemont Christmas Hamper Program such a success each Holiday Season!
From all the staff and volunteers at the Edgemont Community Association we hope you had a Happy Holiday and a great start to your New Year!