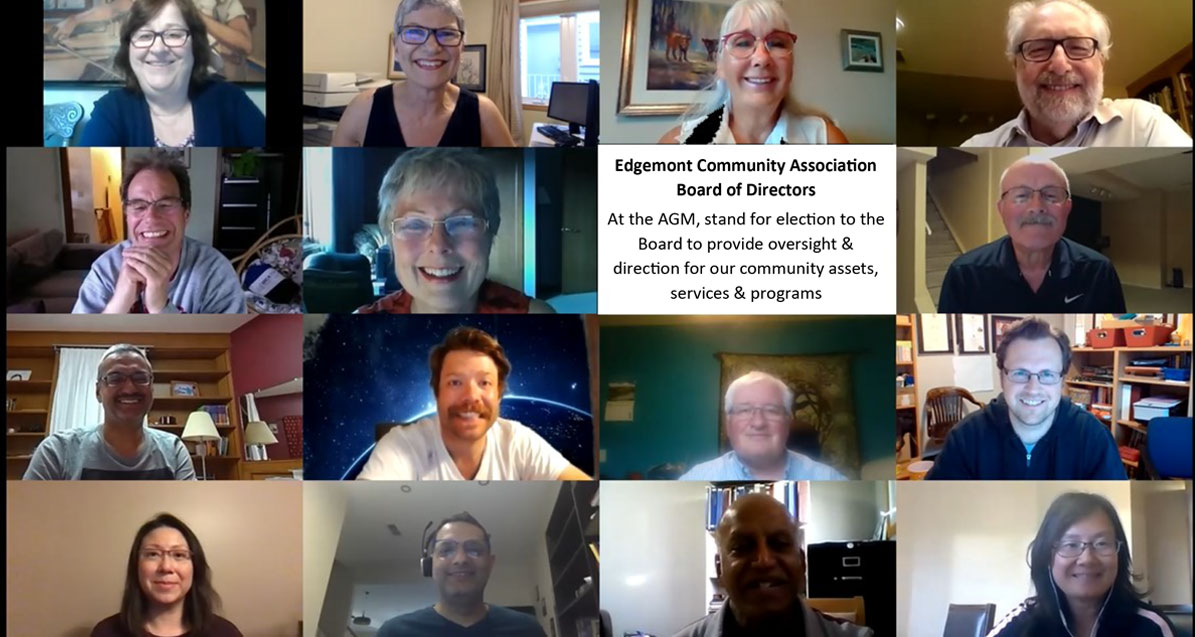 Edgemont Community Association Annual General Meeting 2021
A most important upcoming event is the 2021 Annual General Meeting, 12 May 2021 at 7 PM. Because ECA is unable to be certain of public gatherings, the AGM will, again, be virtual. Check your membership status and get any submissions you may have to the Secretary by March 26th, at the latest.
2021's AGM will have some 'Special Resolutions'; some about approving Virtual Meetings as well as about 40 Bylaw changes (mostly housekeeping – don't panic). Remember, Special Resolutions can ONLY be ratified by the Membership. Also, the 2021 Budget and Strategic Plans are main topics, as well as the Election of Directors. These items will be published on the website as soon as possible for member review in order to enable the handling of any questions prior to the AGM.
This is a pretty big year for elections at ECA. Two years ago, the ECA Membership clearly mandated a change in Board structure. Previously 8 (7 is minimum), the Membership enlarged the Board to the maximum of 15 Directors. Two years later, many of the new Directors are standing for second 2-year terms and the Nominating Committee is also gathering additional names for election.
2020 AGM Draft Minutes & Reports[30324]
ECA Bylaws – Copy – Final 3-2-2017