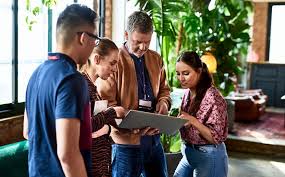 Edgemont Community Association is looking for a Team Leader
Edgemont Community Association is looking for a dynamic Team Leader who will oversee facility operations and our staff, and will support the ECA Board of Directors in fulfilling its mission and objectives. The successful candidate will bring a strong background in leadership, excellent communication skills, good knowledge of office and facility operations and a passion for community. This is a part time position.
Since ECA is a small, not-for-profit organization, the Team Leader must be willing to carry out a wide range of duties and responsibilities including administration, communications and PR, light janitorial and programming / event planning. Solid knowledge of Microsoft Office software required.
Please contact secretary@edgemont.ab.ca for further details or to submit your resume. Resumes will be accepted until June 9, 2021.
Part time Team lead Job Description