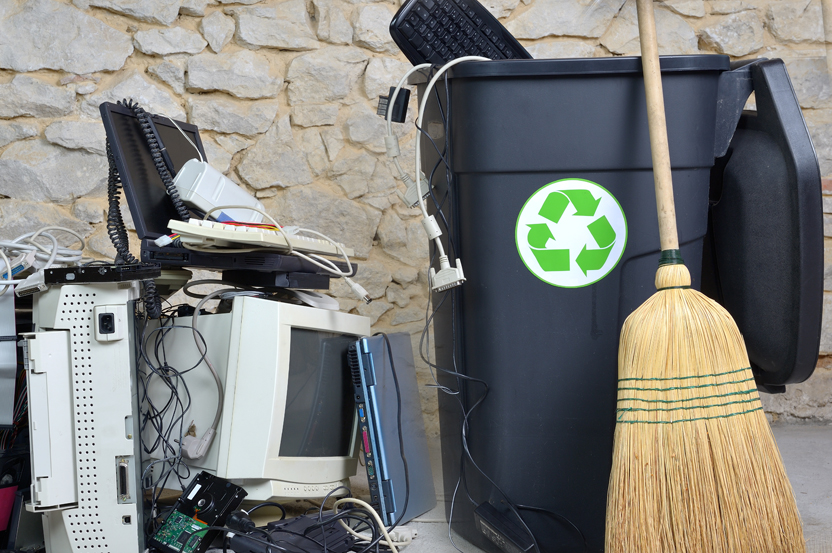 Edgemont Community Cleanup
Each year Calgary Community Standards, in partnership with Waste & Recycling, teams up with local community associations to help residents get rid of unwanted household items and property waste. These organized Community Cleanup events save residents a trip to the landfill for items that do not fit in their waste and recycling carts or do not have cart service.
Leaves, branches, plants, grass clippings and other yard waste (excluding sod) will be accepted at Community Cleanup events for composting. Yard waste must be separate from other items.
City garbage trucks will NOT accept the following items: the below items are be brought to City of Calgary Landfill sites.
Car batteries
Glass (e.g. window panes, glass table tops)
​Household appliances with Freon (e.g. refrigerators, freezers)
Microwaves
Liquids (e.g. cooking oils)
Large metal items (e.g. lawnmowers, barbeques)
Railway ties
Sod or dirt
Household hazardous waste including

Propane tanks
Paint
Automobile, cleaning, healthcare, and gardening chemicals
Other Recyclers that will be participating in our Edgemont Community Clean -up:
193 Scout Group will be collecting bottles from 9am – 2pm during our Community Clean-up. Please have your bottles ready to drop off to support our local Scouts group.
Alberta's Mattress Recycler and Carseats
We will have staff on hand to help unload your old carseats and mattresses. You need to pay the E.C.A staff member at the entrance way to the Edgemont Community Association to cover the listed recycling fees for service. Please have exact amount due for your drop off, as we will not carry change. Cheques can be made out to the Edgemont Community Association.
The charges are as follows:
Car seats $ 15 each
King sized mattress $ 25 each
All other mattress sizes $ 20 each
Shanked Computer Recycling Inc. https://www.scri.ca/ will collect eligible e-waste for Community Cleanups. Alberta Recycling Management Authority (ARMA) identifies eligible e-waste as: Computers and Servers Laptop, Notebook, Tablet Computers Visual Display Devices (Television, monitors, and all-in-one computers – Processing unit combined with a monitor)Printers, copiers, scanners, fax machines.
They will also collect specified non-eligible e-waste for Community Cleanups:
Cable Boxes, Cords, Extension Cords, CD/DVD/DVR Players, Cell phones, Circuit Boards, Gaming consoles/games, Modems/Network Switches, Christmas Lights, Microfiche Readers, Network Equipment, Receivers (Satellite and Cable), Stereo Equipment/Speakers, Computer Testing Equipment, Uninterruptible Power Supplies, and VCRs
They will also collect e-Pilot materials for the Community Cleanup:
Microwaves, Fans, Hairdryers, Toasters, Irons, Small Appliances, Audio Visual, Old Satellites, CD Players, Radios, DVD Players, Old Remotes, Telecom Devices, Old Cell Phones, Old Answering Machines, Power & Air Tools, Old Saws, Old Drills, Old Power Tools, Games, Toys & Music, Old amps, Old Electric Musical Instruments, Old Children's electronic games/Toys, Old gaming units, Gaming Controllers & Consoles
Asbestos
Any light fixtures containing ballasts
Capacitors
Chemical-containing scrap
Electronic scrap containing printed circuit boards
Lead-containing scrap
Medical scrap
Mercury-containing scrap
Radioactive scrap
Sludge-containing scrap
Any gas bottles/cylinders/tanks
Any scrap that contains disproportionate amounts of dirt/soil, rocks, woods, rubber, tires, general garbage, unattached plastic, paper and glass products as well as other non-metallic materials
To see all the Calgary Community Cleanup locations, dates and times visit: https://www.calgary.ca/cleanup
Refer to https://www.alberta.ca/coronavirus prior to your participation in any of the Calgary Community Cleanup. All AHS Covid Provincial regulations must be followed. Stay 2 metres apart, wear masks and participate in good hygiene. Adequate spacing between City staff, ECA staff and volunteers and residents. Stay home if you or someone in your household/cohort is feeling unwell. You can go to any other Calgary Community Cleanup location listed above when you are feeling well.