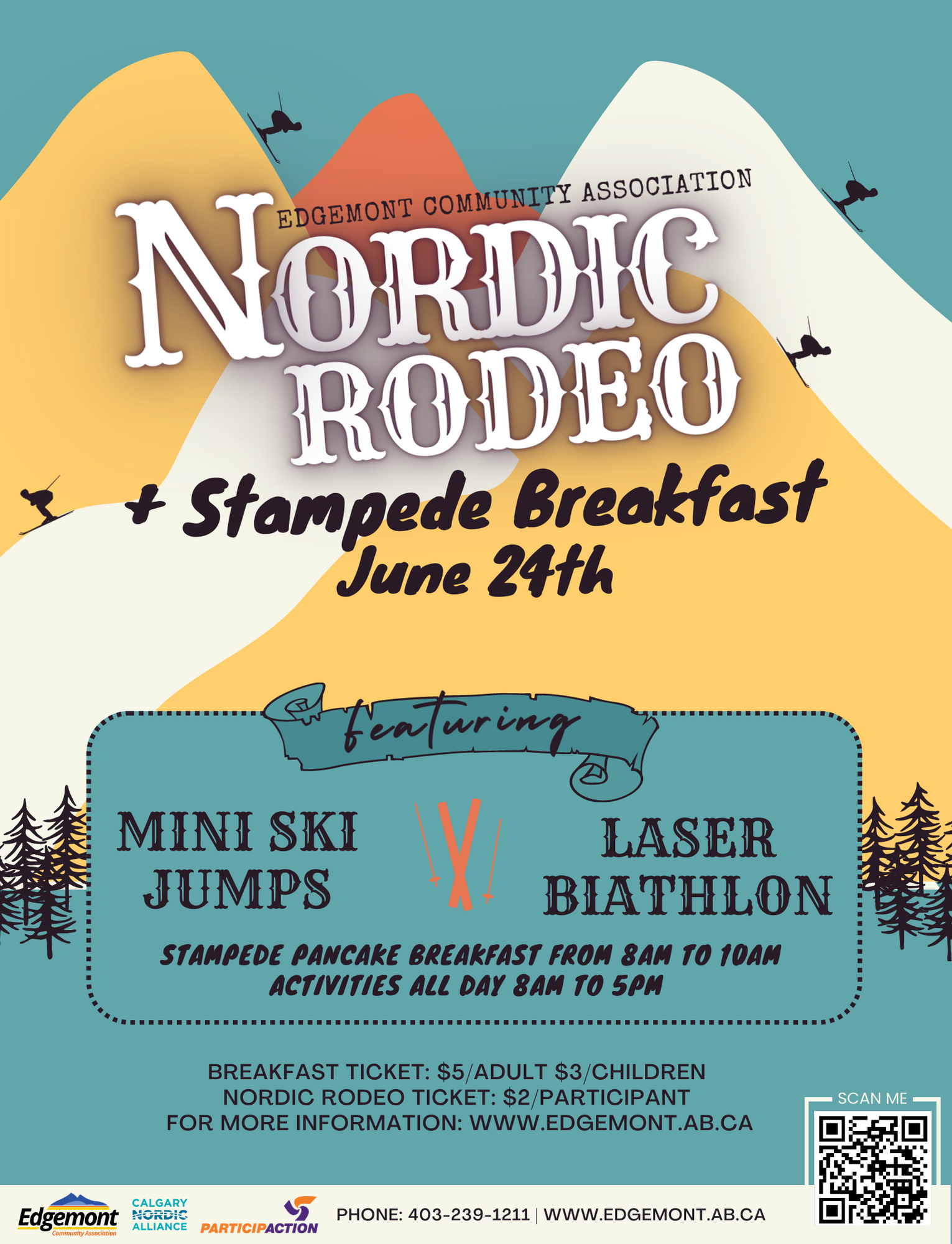 Nordic Rodeo and Stampede Breakfast
Join us June 24th for the Edgemont Community Associations Stampede Breakfast and Nordic Rodeo! 
The event will take place at the Edgemont Community Centre, 33 Edgevalley Cir NW, from 8am to 10am for the Stampede Breakfast and 8am to 5pm for the Nordic Rodeo. 
Tickets are available for purchase:
BREAKFAST TICKET: $5/ADULT $3/CHILDREN
NORDIC RODEO TICKET: $2/PARTICIPANT
To purchase tickets follow this link: www.edgemont.getcommunal.com/parent_programs
See you there!