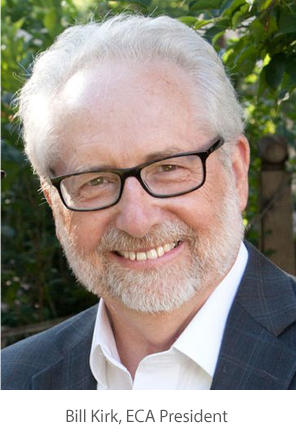 Apart from a significant cold snap in February, 2021's winter has been mild. The warmer than usual trend led to the Skating Rinks at Reservoir Park closing earlier but, thanks to Rick Wierzbicki and a large crew of well-coordinated volunteers, there was very good ice and high rink usage throughout the outdoor skating season.
Shifting from winter skating to a summer outdoor activity, the Disc Golf initiative got a terrific boost by securing a significant grant from Parks Foundation Calgary (www.parksfdn.com). Director Brett Plaisier has continued his stick-handling of this project from his new location in B.C. We will certainly miss his dedication here in Edgemont! With this grant, and possibly matching grants as well, the incipient 'Golf' course will have solid and permanent platforms for each of the nine holes, adding to the aesthetic quality of this 'New to Edgemont' outdoor activity, which helps get us out and exercising at any time but especially during a pandemic! ECA thanks Parks Foundation Calgary for this Amateur Sport Grant to Edgemont. We salute PFC for enterprise in this sports grant, as well as the five other grant programs they fund.
Treasurer Terry Meiyeppen and I had the pleasure of signing a commitment letter with Parks Foundation Calgary (we like to call this the heavy work, tongue firmly in cheek!) and we anticipate a host of volunteer opportunities to help bring this course into full use. The development work will be in the warmer weather so please consider signing up to the volunteer crews when we post the volunteer notices.
Where will we post these notices, you ask?
On ECA's NEW WEBSITE!!
There will be much more website hoopla in articles from Elspeth Kirk's Communications Committee, but by now there will have been a 'soft opening' of the website that will give just a hint of its excellent capabilities for communicating with all of Edgemont's residents, particularly our Edgemont Community Association Members (renew your membership ONLINE (gasp) today!). Check it out at Edgemont.ab.ca!
With lessened restrictions, vaccinations and herd immunity (to paraphrase Marx – no, the funny one – "I don't care to belong to any herd that will have me as a member") we may just be seeing first glimmerings of the end of the 'plague'. Most of us have survived the lockdown, more or less. Please consider that there will be a mirror image of all that confusion as we ramp up to negotiate the Recovery! Common sense, community and cindness (I needed a 'C' for alliteration) are still very much needed in the days ahead. You will undoubtedly encounter someone whose day has not attained the heights that you are enjoying. While you are counting to 99, think of something kind to do, or say.
The excellent Edgemont Community Centre (ECC) staff does everything ECA members expect to maintain the ECC and keep it running. Layered upon those normal duties are the additional responsibilities of sanitation, safety monitoring and AHS requirements. In February/ March there were authorisations to