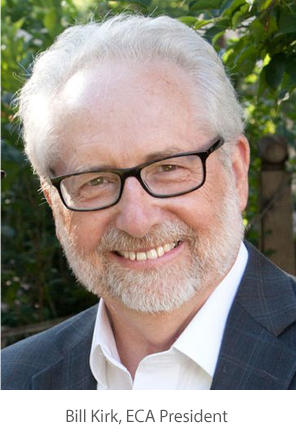 October 2020 Presidents Message
Well, Old Man Winter is upon us all and the many and varied offerings of year 2020 has now included water infiltration in the exterior, north wall at the Edgemont Community Centre (ECC). The wall has been opened, repaired and closed back up awaiting warmer weather to complete the necessary repairs that our experts recommend.
The effect of the wall work has, so far, been minimal upon the re-opening of the ECC to renters and Edgemont Elementary School kids – and the ECC's Covid 19 response for cleaning and sterilizing has been well entrenched.
ECC has an exceptional crew of part time staff and volunteers who have continued to maintain our facility throughout the shutdown and into the re-opening. The ECA Board has a lot on their plate deciding which of the many reconstruction alternatives to select and then to cobble together funding and schedule the repairs around the usage of the ECC. Fortunately, your Board has the very able and willing assistance of our partners from the City of Calgary. Our own Neighbourhood Partnership Coordinator (NPC) Heather Gibbons has guided the ECA through this process and the City has provided an emergency engineering grant to have the entire envelope of the building assessed by an engineering firm to point the way to a lasting repair.
Sometimes in the midst of the usual Day to Day issues, and particularly when faced with cascading disasters like COVID-19 and a distressed building, it is easy to lose sight of the value that our Community Centre provides. A bright light during the dreck of repairs and pandemic last August was a celebration of the amazing volunteers in Edgemont. The ECC provides a venue for Community events of every shape and size that coordinates the incredible array of Social activities in Edgemont. There is, however, one common thread through most of these activities – the entrepreneurs and volunteers who step up to conceive these events; planning, staffing and running events for the greater good of our Community. It was extremely gratifying that the ECA Board chose to honour the many steadfast volunteers who make our Community such a wonderful place to live. Many thanks to Director Connie Boucher who researched and formulated a list of Edgemont's many significant volunteers, created a memorable card and supplied each volunteer with a commemorative "Volunteer Pin" which I hope many of us will see worn proudly at events in the Community.
The ECA knows there are many more volunteers whose work is indispensable to Edgemont; however the ECA had to start somewhere and this year we selected 20 Community Volunteers in diverse categories – Individuals, Youth, Churches, Businesses, Schools and Scouting. Space is always limited in our Inside Edgemont Newsletter yet this article is too good an opportunity to pass up in order to recognize all these dedicated folks in one place. You will see that many of our 'individual' recipients are also prime movers in the above organizations.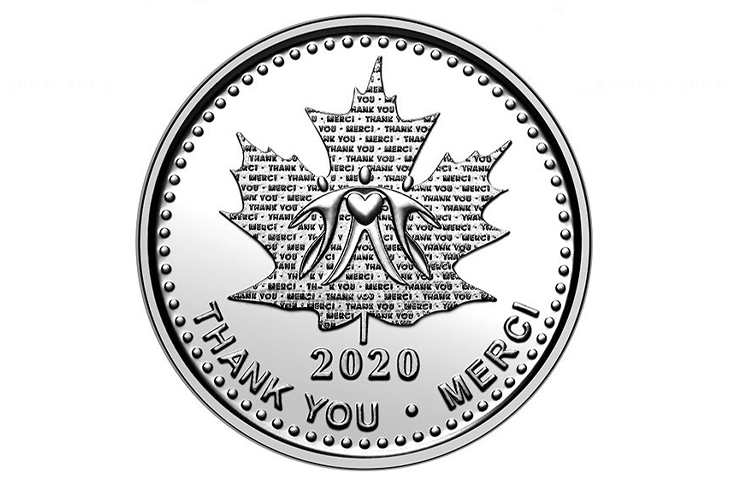 The 2020 recipients at the Edgemont Volunteer Appreciation Night are:
Lois Uptigrove – Lois is the First among Equals because our 'Community Warrior' is constantly and tirelessly supplying the needs in Edgemont wherever she finds them and, along with Pastor Jeff Edwards (both active in the also recognized North West Community Church), co-coordinates the Edgemont Volunteer Group. Current and long-time ECA Directors Elaine Scobie (ECC Building Administration, ENG [actually – everything]) and Rick Wierzbicki (Skating Rink and ECC Renovation), Barb Elms (Breakfast Club, Calgary Active Habit Association and many more); Deirdre Harris, Leader of Edgemont Networking Group [ENG]; Keith McLeod for ECA Committee support (Governance and HR best practices); Margie Kennedy (owner 'Friends Café' and enthusiastic program supporter); Director Jo-Ann Wither, the 'Flower Lady', coordinating the Enhanced Landscaping Maintenance (ELM) for 5 years (since the inception of LEAF in Edgemont); Jonathan Toop (coordinating recreation for 15 years, primarily soccer); Asha Nenshi Nathoo (Youth rep to the ECA Board and Edgemont Youth Press leader, currently reporting to ECA from Sir Winston Churchill School); Rick Petrowitsch, Principal of Tom Baines School who was instrumental in creating 'One World' and for his support of Breakfast Club; ECA's remarkable Church supporters – Westminster Presbyterian and North West Community Church; Edgemont's Business supporters – both of the good Dr's. Pannell from Edgepoint Dental and Drs. Hagerty and Meyer from Edgemont Dental, for their generous contributions to ECA's annual Christmas Hampers. And last, only because they are 'three in one' volunteers to 193 Edgemont Scouts – are Ross Laurie, Neil James, and Linda Connolly with, between them, over 55 years of demonstrating Scouting leadership to the youth of Edgemont!
The list is long because the achievements are huge! We hope to highlight our key volunteers as time goes along, yet it is hoped that this 'thumbnail sketch' will give the residents of Edgemont some idea of the incredible personal commitment of their next door neighbours.
Bill Kirk