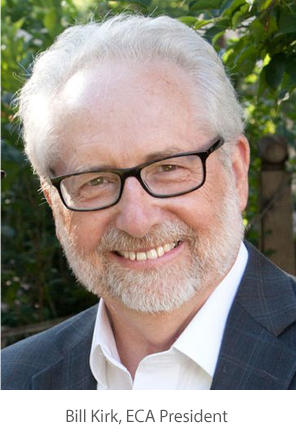 Welcome to October!
August and September have flown by, with headwinds from COVID 19 and the Delta variant. Colder weather tends to make us huddle and concentrate our activities indoors and has, once again, made our masking, distancing and sanitizing efforts even more critical. You are reading a newsletter that seeks to unite and celebrate the residents of our wonderful Edgemont community and yet the Edgemont Community Association (ECA) is also an employer of both paid staff and committed volunteers. These folks have been dedicated to safely providing the maximum possible services to our community during this seemingly endless pandemic and it would be remiss of me to not ask, nay plead, for each of you to please get vaccinated for your own protection and maintain stringent protocols to avoid passing this infection to your neighbours, for their sakes. When masking was optional it was ECA policy to maintain the masking, sanitizing and distancing protocols. When anybody asks "Why are you masking when the Province says you don't need to?" it is meaningful to respond "I'm Masking for a friend – You".
The support of the Edgemont Community was very much in evidence for a couple of new initiatives. The turnouts for YYC Food Trucks have been heartening to see over Summer 2021. Good varieties of offerings and great turnouts by our residents has made the "Last Thursday of the Month" a red letter day for some fun and socializing for otherwise cloistered families and friends. Thanks to our customers for enjoying the great Edgemont Community Centre (ECC) viewpoint while maintaining safe distancing and getting the wrappings into the bins and a special thanks to our volunteers who kept the bins emptied and the parking lot clean! September was our last regular event, but I think we'll see the 'Trucks' continue in summer 2022.
The 20th of August saw our first Edgemont Music Night and the turnout was great. Water and electric amplifiers don't mix well, so the event had to retreat to the gymnasium when the fickle weather forecasters gave a damp prognostication, and the musicians ensured that the 'show went on' in grand style. Thanks to those of you who came out to support the show and for using the online ticketing function of our new website! To quote Barb Elms, "Your attendance helped make all these events a success and helped bring our community together after the stressful year we have all endured."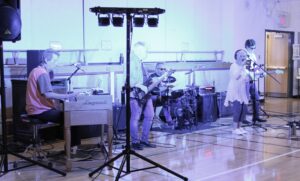 This edition of the Inside Edgemont was to announce a date for a 'Sports Equipment Exchange'. Like the Food Trucks and the Music Night, this event was proposed and organized by the Programs Committee to help the Community clear their garages of all those outgrown skis, skates etc. With this writing being at a time of rapidly increasing infections, we have made the difficult decision to postpone October's event. Keep the idea in mind, however. It will be held as soon as we can safely do so! Depending on your own volume of items you can rent or share a table and gear up (or gear down, or gear change…) to sell, trade, swap or barter. An event like this can sure help keep the cost of getting our youngsters (of any age) properly equipped as well as ensuring that useful equipment doesn't get sidelined simply because we no longer have a matching sized athlete in our immediate circle! If it is useable, it will fit someone!
Programs Committee rightly gets a lot of press for the events that they produce, yet there are also our many indispensable working groups that ensure the ECC has the greatest impact possible and retains the ability to do so into our foreseeable future. Rick Wierzbicki's ELM Committee is meeting to scope out this Winter's and next Summer's displays; Elaine Scobie's Building Admin and HR Committees are grinding through the ECC 'Reskinning' process and 'staffing to load' at the Centre, and our Treasurer, Terry Meiyappan is overseeing the enthralling world of where to put what invoice and when – to name only a few of our dedicated volunteers and Committees.
There will be a lot of significant events just before or during the month of October. A Federal election will have been resolved and a pretty busy Municipal election is on the horizon. Your ECA will be providing spaces for these electoral events as community service. Whatever the outcomes of these watershed occasions, in the final analysis Edgemont will continue to forge ahead under whatever changes, or similarities, occur. Please remember that once the Democratic process is completed, we will still be facing our pandemic and we will still continue to lean on one another for support and understanding. Be good neighbours and find a way to lighten someone's day.