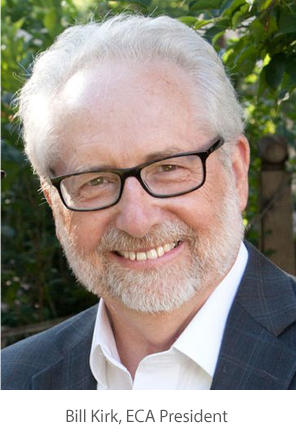 Back to School – With a Twist!
As I write this message, in early August, the Edgemont Community Association (ECA) is setting protocols, training staff and cautiously re-opening to serve the Community of Edgemont under Phase 2 of COVID-19. Our long term renters, both the small business people who bring needed services and programs to us like Day Cares, Karate and Yoga as well as dedicated community volunteers who enrich our lives such a Scouting and Crafts, are all working extremely hard to continue to make a positive difference for the Edgemont Community.
This note comes at harvest time when the Pumpkins are ripening in the patch and students of every age feel that sharpness in the air telling them to gear up to get back to classes.
This annual, but special, time in the life of our community is given yet another twist by the endless gifts of 2020 because the Edgemont Community Centre (ECC), uniquely, shares much of our facilities with Edgemont School – an innovation which, at the time, seemed a very practical concept – yet clearly did not contemplate our present realities of physical distancing and sanitation!
Today, and in some ways forever after today, shared spaces mean both of the responsible 'owners' shoulder the added challenges of enhanced cleaning and sanitizing that are demanded by the pandemic.
The ECA Board is busily ramping up services before the School Boards and the Provincial Government have given any hint of their own requirements for 'Back to School'. Only then will we see how these new initiatives affect the lives of our children and the ECC, let alone our dedicated Teachers, worried Parents and equally concerned Grandparents.
The ECA Board of Directors fully acknowledges that the Mission of the ECA is to enhance the community of Edgemont for our Members as well as the community in general. Each one of your ECA Directors is a volunteer, serving Edgemont to the best of their time and abilities. 2020 is certainly a testing time for all of us, let alone the directors of a facility that has been forced to shut down for over 5 Months! Be assured that every effort is being made and every possible avenue of community service is being reviewed to retain service to Edgemont and viability for the ECC.
A touch of serendipity during the vagaries of the pandemic is the coincidence surrounding the initiative of a 'Disc Golf' course at Reservoir Park. Led by Director Brett Plaisier before all thoughts of Physical Distancing were imposed, it turns out that the sport dove-tails perfectly with the isolating requirements for families and/or cohorts! Who Knew!
Please consider taking out an annual membership in the ECA. It is an avenue of revenue that allows us to continue our work and, if you have volunteer time available, consider joining some of the vibrant Committees of the ECA. If your skills are being developed in your day job, those same insights will prove beneficial to your Community!
Finally, remember the old tune from 'HAIR' "Easy to be Hard". Take every opportunity to do a kindness. In stressful times, that may just make the difference in someone's rough day.
Thanks for reading
Bill Kirk