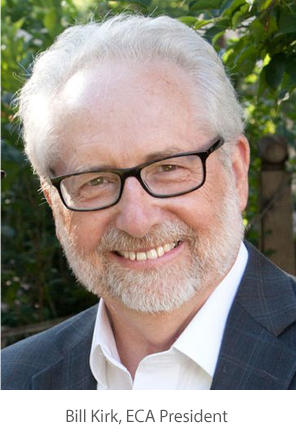 The most wonderful time of the year is upon us! 'Back to School'. This secular annual milestone is, arguably, a most universal common denominator throughout the civilized world as it beckons our youngsters away from the summery lands to a place of somewhat more regimentation. Parents everywhere can absolve themselves of decisions about 'What to do today?' and revert to the even more universal, 'What's for dinner, tonight?'.
For those residents not aware, the Edgemont Community Centre (ECC) shares much of the building resources with Edgemont School. Notwithstanding the 2020-2021 school years under the corrosive effects of the pandemic (the 'Tom Riddle years', as I like to call them, after "Dark Lord V—–ort" in the Harry Potter series), where the usage patterns of both the school and the ECC were radically adjusted, the sharing agreements between Edgemont School and ECC have carried on in a symbiotic manner since the buildings were established. Under this agreement, the school's gymnasium is made available to the ECA outside of school hours and the Panorama room is used by the school during their regular hours. Probably more than one generation of Edgemont residents have both attended Edgemont School as youngsters and are now returning, as adults and parents, to use the ECC facilities for our many programs! As anyone who has grown up with siblings can attest, sharing is a process of compromise. The ECA Building Admin Committee, under Elaine Scobie, along with the day-to-day coordination between our Staff and the school Principal, has presided over 30 years of mutual benefit in making the best use of our facilities. It is difficult to imagine how the ECC would operate without this relatively unique arrangement. One key benefit for ECC is the fact that our facilities are electronically monitored by the CBE security 24/7, a benefit very few Community Centres can rely upon! The ECA looks forward to continuing to improve our partnership with Edgemont School!
At this writing, Summer has been smoky-eyed but otherwise benign. Your volunteer ECA committees have continued their diligent pursuit of things for Edgemont to do. Programs Committee, under Barb Elms, has met the challenge of the re-opening to the point that, along with resuming many of our regular programs, the ECC is in a position where there is not very much room for any more ongoing programs. Among the many initiatives there is 'Dog Training'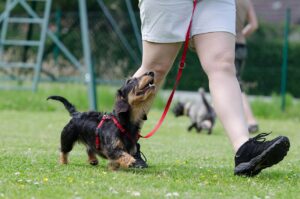 (or Owner training, as Barb points out), a new coding group for 8-13 year olds (begun by one of our younger residents!), Koala-tea Conversations and a resumption of a previous online coding group. On the horizon, there is a "Gaming" group which one of our Staff, Rachel, is working on, possibly for older teens. As well, the Programs Committee is cobbling together an 'Equipment Swap in October with a possible Spring swap in April; a potential "Lego Competition, Coffee and Talks", The Nordic Rodeo (deferred during the 'Tom Riddle' year), some concerts and plays by local school children, a "Car 'boot' Sale (Anglo Saxon for Trunk) and celebrating the resumption of society, and a 'High Tea at Downton' so prepare to dust off your tuxes and long dresses!
Elaine Scobie wrangled a fine group of volunteers for an ECA Casino August 11th and 12th at Elbow River Casino. Like all Community Associations, Casino funds are a major contribution to the work of the ECA and we didn't expect to be able to have a casino date so quickly after the COVID 19 re-opening. Quick work by Terry Meiyappan and Elaine hustled a request in to AGLCC and got this event scheduled after the repeated cancellations last year. Our volunteers are punching way above their weight class in getting these much-needed funds for the ECA. Muchas Gracias to our great volunteers!
Our trusty Volunteer Coordinator, Jeff Edwards, may be away so I wanted to mention that it is never too early to think about our December Hamper Project. Volunteers are always needed for every aspect of this event and Donations of are always gratefully accepted. ECA receives specific requests for each family and Cash donations give the most flexibility yet every contribution will be gratefully received. The Hampers are a traditional community event that supports families right here in Edgemont and is always rewarding to be a part of! Contact Jeff by email at volunteers@edgemont.ab.ca.
Early notice of a youth sport program has crossed my email. The City is planning 'All Sport One Day' events through September for kids 6-17. The program is to let kids try out various new-to-them sports with experienced players and instructors to show them the ropes. Look for City notices for more details.
I vowed not mention the Building Envelope saga until there was some 'Concrete' news. Well, Building Administration Committee has recommended a Project Manager and a preferred option of the siding material for ultimate ratification by the ECA Board. ECA will be finalizing the scope of work and preparing for a 2022 re-skinning of the building. It is work that needs to be done, correcting the issues of water penetration under the exterior siding, yet the preliminary engineering report has indicated there will be limited work needing to be done from inside the building. Interestingly, the middle section of the building has cinder block instead of wood frame construction. The envelope still needs to be waterproofed, but the effect of any water penetration was less destructive on the cement material.
Bill Kirk