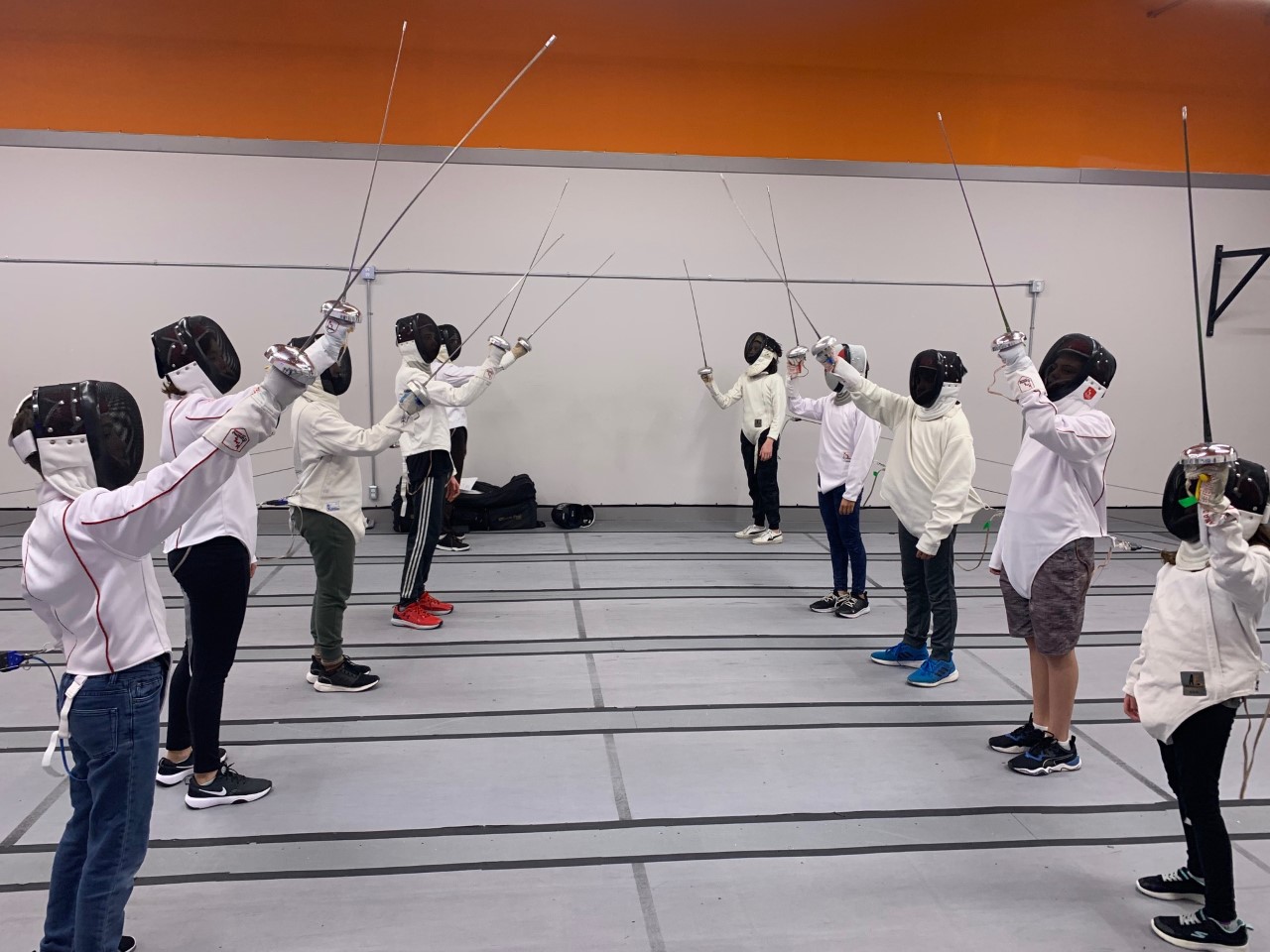 Fencing
At Fencing Calgary, we believe that Fencing is more than just a sport. It is a unique, fun, and challenging activity that will encourage the development of valuable life-skills, discipline, a sense of pride and determination, physical literacy, and friendly sportsmanship. We think everyone should have the chance to experience the captivating art of Fencing!
Our experienced Coaches are attentive, personable, and incredibly enthusiastic. With their knowledge and careful guidance, children, youth, and adults of ALL experience levels will thrive in our structured and engaging environment.
The LEARN program is tailored for children ages 7-14 with no experience. Here, your child will Learn the basics and gain a progressive understanding of footwork, bladework, and correct positioning, with a strong emphasis on Safety. They will be introduced into our Badge program, where they will be able to further their Fencing skills in a fun and encouraging atmosphere while advancing through each Badge level.
We also have a Youth & Adult beginner program for new fencers ages 14+ (location in the South), and a FREE 'TRY' program for those who want to give Fencing a risk-free shot!
With classes every Wednesday evening at Edgemont Community Center, there has never been a better reason to unlock your child's potential and experience the thrill of Fencing with us!
You can also check us out on Facebook ( @FencingCalgary ) and Instagram ( @fencing_calgary !
Learn to PLAY the
Fencing
WAY!