WITH ALL THINGS INSIDE EDGEMONT
INSIDE EDGEMONT
Inside Edgemont is the Edgemont Community Associations (ECA) newsletter! The newsletter is published monthly with up to date information on the ECA's programs, contact information, and events. You can also find community written articles and updates from the volunteer team and ECA president.
If you wish to provide a submission for the newsletter please ensure all submissions are made before 9am on the 1st of the month before the newsletter you would like your article to be considered for. For example, if you would like to make a submission for the May newsletter your submission would need to be in April 1st at 9am.
Please email submissions to: [email protected] and cc [email protected]
Happy reading!
Inside Edgemont September 2023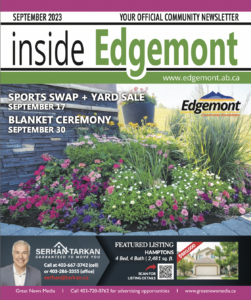 *Please note that the Sports Swap + Yard Sale is CANCELLED
Inside Edgmeont August 2023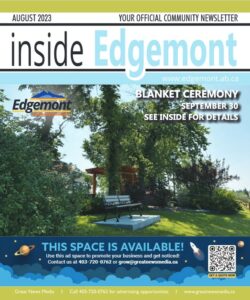 Inside Edgemont June 2023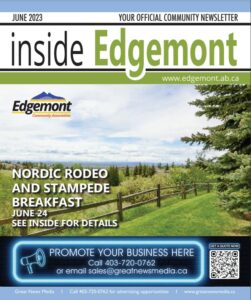 Inside Edgemont May 2023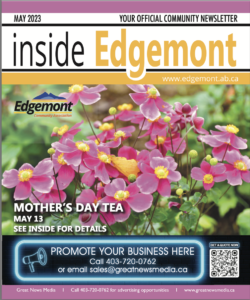 Inside Edgemont July 2023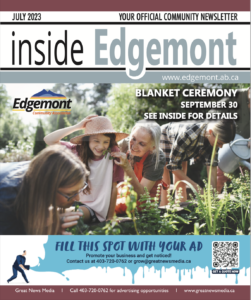 Inside Edgemont April 2023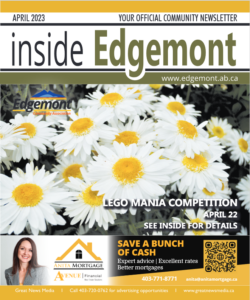 Inside Edgemont March 2023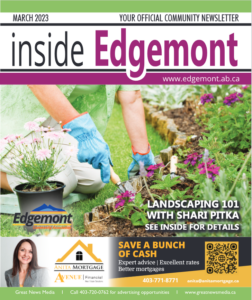 Inside Edgemont February 2023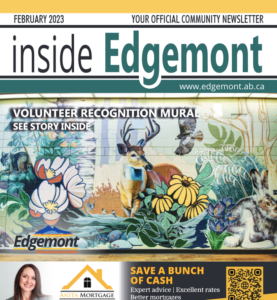 2022 and later
Inside Edgemont January 2023