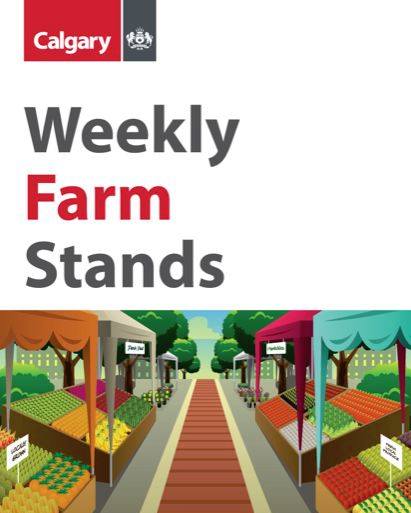 Weekly Farm Stand
Farm Stands begin in Edgemont starting June 1st from 3:30pm to 7pm. These farm stands will be at the Edgemont Community Association every Thursday throughout the whole summer! See you there!
Support our farmers
Connect with neighbours
Enjoy great food
Farm stands allow you to:
Access fresh, healthy, and locally or regionally grown food. Connect with neighbours and use communal spaces. Get to know the people who grow your food and learn about where your food comes from.FreshPal Farms is located near Olds, Alberta and run by Jianyi Dong. FreshPal uses innovative passive solar heating technology to grow vegetables year-round. FreshPal's greenhouses rely on the sun for heating instead of fossil fuels. They sell many varieties of tomatoes, cucumbers, lettuce, cabbage, eggplant, sweet melons, potatoes, beans, cauliflower, broccoli, herbs and more. Stop by, meet Jianyi, and bring home some fresh ingredients for dinner!