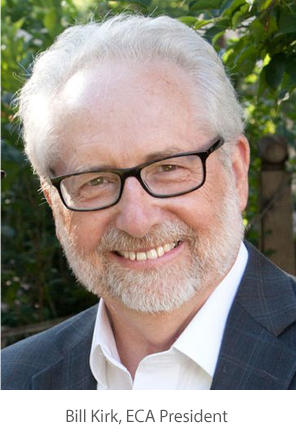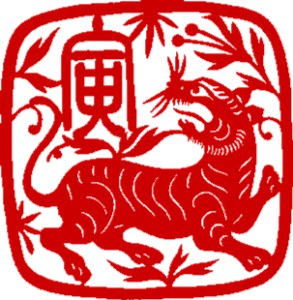 Feb 1st of 2022 is Chinese New Year! "Gong hei fat choy"!! Chinese New Year is a new moon day, usually the second after the winter solstice.
Of course, this greeting is written in Romanized characters but the ECA wishes a Happy New Year to those who follow the Chinese lunar calendar, which is always 21–51 days behind the corresponding Gregorian calendar date of 01 January. This is the Year of the TIGER – brave, competitive, unpredictable, and confident. In 2022, Tigers will experience their zodiac birth sign year (Ben Ming Nian) so, if you know a Tiger, plan to be helpful and supportive because, although Tigers have magnificent attributes, Tigers birth sign year adds some complications with more, or greater, of both challenges and blessings throughout their 'Threshold' year.
Well, if we were trees, the annual rings for 2020 -2021 might be thinner and a little darker than those before and, we must be reminded, also those that will come after. This SARS COVID phase has continued to impact the ECC rentals and ECA events right up to this edition! ECA has been making concerted efforts to have a Winter Skating Party, with the latest – previously scheduled for 29 January – having to be postponed due to the Omicron variant outbreak (within the COVID-19 outbreak)! This year's Skating Party event has been coupled with the "Olympic" theme so please don't confuse them as separate events. Fortunately for the editorial content of this newsletter, we can make the announcement that the end of January Skating Party has merely been postponed to 21 February, the Monday of Family Day. With travel likely to be restricted, it might be a pleasant diversion to compete with your family members in "curling", "ski racing", and/or actual skating. The events are in lower case because these are strictly for fun and winter enjoyment. If we strike a balance between infection rates declining and decent weather, there may even be hot chocolate to round out the day!
ECA AGM – The ECA AGM is being finalized and the date is May 11, which means (due to the ECA Bylaws) the deadline to purchase or renew your membership, allowing participation at the AGM, would be April 11. One of the key events that occur during every AGM is the election of Directors. For full details please take a moment to read Rick Wierzbicki's Nomination Committee Report. Briefly though, there are five Director positions open for election and four current board members are offering to stand for re-election. For those of you with an interest in community who would like to discuss putting your names forward to serve on the ECA Board, please contact Rick or Jeff at [email protected] or [email protected].
Annual Edgemont Community Clean Up – ECA is applying to City of Calgary for a date in May or early June to once again help Edgemont Residents banish some derelict items that just never seem to make it to the landfill. With the helpful crews from City of Calgary and numerous volunteers, the backyards and gardens of Edgemont can once again be the places we want them to be! Last year we were a victim of our own success when there was a lineup of loaded vehicles snaking to the ECC from the intersection of Edgemont Drive and Edgevalley Drive and many were turned away when the City crews had to return to their base at the end of a long day!!! If you are planning to participate, please monitor the Inside Edgemont newsletter and particularly the website to ensure that your items can, in fact, be actually processed at the event. In the past, there have been volunteer organizations that have handled items like mattresses or Baby seats, to name just two complex items, that are otherwise refused by City crews. Last year baby seats (Car Carriers) were not being processed by any group and ECA has learned that we can no longer allow mattresses to be handled by our staff. Complex items are usually handled by ecologically minded service groups, so stay informed as the event approaches where ECA will be delighted to give these groups room to operate if they are available. This way, the greatest benefit can be received by our residents.
Please remember, this is a One Day event that is only possible because of the City crews and our exceptional volunteers. Often, in the days and weeks after the community cleanup, items of all sorts continue to be dropped at the ECC. If there are no garbage trucks in the parking lot, ECC staff can't easily dispose of these items, either! Dumping items after the event simply adds to the workload of our volunteer staff, not to mention significantly increasing the operating cost of the ECC by requiring additional garbage pickups of the items that actually should have been taken directly to the City landfill. We have been in contact with the City about not doing a city-wide promotion for this years' event, hopefully making it serve Edgemont residents better.
Disc Golf Tourney – Sat 14 May 2022! Eric Matthew Anderson of Chain Smashers Disc Golf Club, a long-time supporter of our efforts in Edgemont, has asked to have a 'Save the Date' notice for an upcoming Disc Golf tournament at the Edgemont course. This is an early notice, however, and the official registration page is not setup yet, but for the time being you may reference this public Facebook link: https://www.facebook.com/events/912169459659894.
Happy Groundhog Day, on Feb 2! Winter can recede after the 21st Skating Party!